Welcome to
Genesis House
Have you ever wondered what Genesis House is all about? We want you to walk through our doors, virtually that is. We want our community to see where and how your donations are used. Maybe you are experiencing domestic abuse and seeing inside the walls of our shelter will help with some of the unknowns. Join our Executive Director, Angela Braun as she walks you through our community women and children's shelter.
Team Statement
The South Central Committee on Family Violence, Inc. Exists so There Will Be:
Empowerment for women and children to connect to their personal power
Resources for women in abusive situations
Assistance in reaching goals
Safety for women and children in facility and protection planning
Education to the community to decrease the incidence of abuse
Support for women and children 24 hours a day, 7 days a week to help them make informed choices.
Philosophy
That physical, emotional, sexual, and economic abuse toward another individual is violence.

Such violence is damaging and contrary to standards of reasonable behaviour in our communities.

We consider such violence to be the concern of all members of our society.

We believe that victims and abusers should receive the assistance/support of their communities in the changes they choose to make.
HOW CAN YOU HELP
Make a Financial Contribution:
*For a donation receipt, mailing address needs to be marked in the notes section.
Make a Donation:

If you would like to make a donation, please
contact Genesis House ahead of time.
(204-325-9957)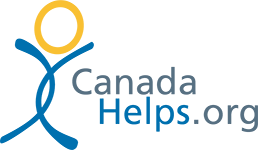 ---
PROGRAMS AND SERVICES
Support Groups: These groups are held several times per year and are designed to develop life skills (e.g., building self-esteem, anger management, parenting, etc.). If you are interested in these kinds of groups please contact Genesis House for more information. Childcare is provided.
Counselling: We offer short and long term counselling and support services on an individual basis. Please contact Genesis House to make arrangements for these services.
Child/Teen Counselling: Genesis House has a children and teens counsellor who would be happy to meet with you to discuss your concerns and make arrangements to see your child(ren)
Men's Program: Men's Family Violence Intervention Program exists under the umbrella of Genesis House. It is a voluntary program for men and provides an opportunity for men to be accountable for their past behavior. To learn and apply new behaviors that will strengthen their family unit.
Other Services
24 Hour Crisis Line
Residential Services
Non-Residential Services
Advocacy: accompanying you to your lawyer, doctor, court dates, etc.
Follow-Up Services
Referrals for financial assistance, lawyers, CFS, education, employment, etc.
2nd Stage Housing
Resource Center
Problem Solving
Assistance in Protection Planning
Support for Abused Elderly
P
P
Pet
---